Leading Conference Seat Manufacturer in Turkey and Europe
As the world embraces dynamic changes in communication and business practices, conferences have become an essential part of fostering knowledge exchange and collaboration across various industries. Organizers and participants alike understand the significance of creating an engaging and comfortable environment for a successful conference experience. At Simko Seating, we take pride in being a distinguished conference seating solutions provider, revolutionizing conference spaces in Turkey and Europe.
The Power of Comfortable Conference Seats
A successful conference requires more than just captivating presentations; it necessitates an inviting ambiance that enhances participants' engagement and focus. Comfortable conference seats play a pivotal role in achieving this goal. With our cutting-edge designs and ergonomic expertise, Simko Seating offers a wide range of conference seats that are not only visually appealing but also provide unparalleled comfort.
Our conference seating solutions are crafted with the utmost care, ensuring that each chair supports healthy posture, thereby reducing discomfort during long sessions. By investing in our conference seats, event organizers prioritize the well-being of attendees, leading to a more positive and productive conference experience.
Tailored Solutions for Every Conference
Understanding that each conference has unique requirements, Simko Seating offers tailor-made seating solutions that cater to the distinct needs of our clients. Whether it's an intimate business conference or a large-scale international event, we have the expertise to furnish any venue with seating arrangements that promote interaction and engagement.
Our dedicated team of designers collaborates closely with clients to create bespoke seating options, ensuring that the chairs seamlessly blend with the overall aesthetics of the venue. From luxurious leather finishes for executive conferences to vibrant and customizable fabrics for creative gatherings, we provide a myriad of options to meet our clients' diverse preferences.
Sustainable and Environmentally-Friendly Solutions
At Simko Seating, we believe in responsible manufacturing practices. Our commitment to sustainability drives us to use eco-friendly materials and production processes, minimizing our environmental footprint. By choosing our conference seating solutions, our clients join us in our mission to create a greener and more sustainable future for all.
Trusted Conference Seat Manufacturer in Turkey and Europe
With years of expertise and a strong reputation in the industry, Simko Seating has emerged as a leading conference seat manufacturer in Turkey and Europe. Our commitment to excellence, unparalleled craftsmanship, and customer-centric approach have earned us the trust of renowned conference organizers and venue managers.
Through our comprehensive distribution network, we extend our services throughout Europe, making our innovative seating solutions easily accessible to clients across the continent. Our goal is to empower conference organizers with the tools they need to host remarkable events that leave a lasting impression on attendees.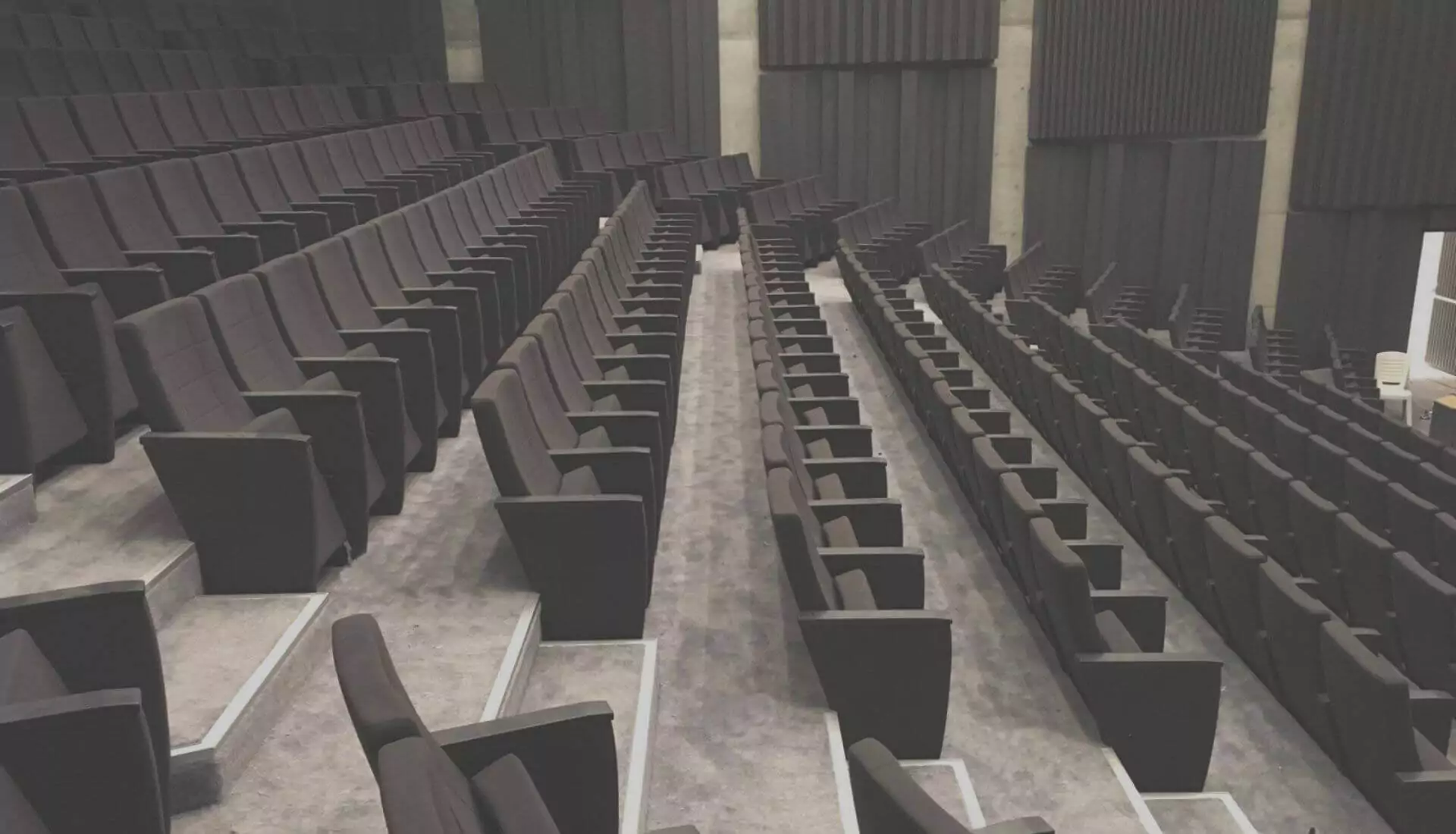 Conclusion
In conclusion, Simko is dedicated to revolutionizing conference experiences through innovative and comfortable seating solutions. As a prominent conference seat manufacturer in Turkey and Europe, we take pride in our commitment to sustainability, customer satisfaction, and design excellence.
By choosing Simko Seating, conference organizers can elevate their events to new heights, providing attendees with an unforgettable experience. Contact us today to explore how our conference seating solutions can transform your next conference into an unparalleled success.