Auditorium and Conference Seats
Creating a productive and engaging environment for conferences and presentations is essential for fostering effective communication and knowledge exchange. The seating solutions in conference halls and auditoriums play a pivotal role in shaping the experience of attendees. Simko Seating, a renowned seating manufacturer, specializes in providing premium conference and auditorium seating options that combine comfort, functionality, and aesthetic appeal. As we aim to expand our reach internationally, particularly in Germany, we offer tailored seating solutions to cater to diverse needs and preferences.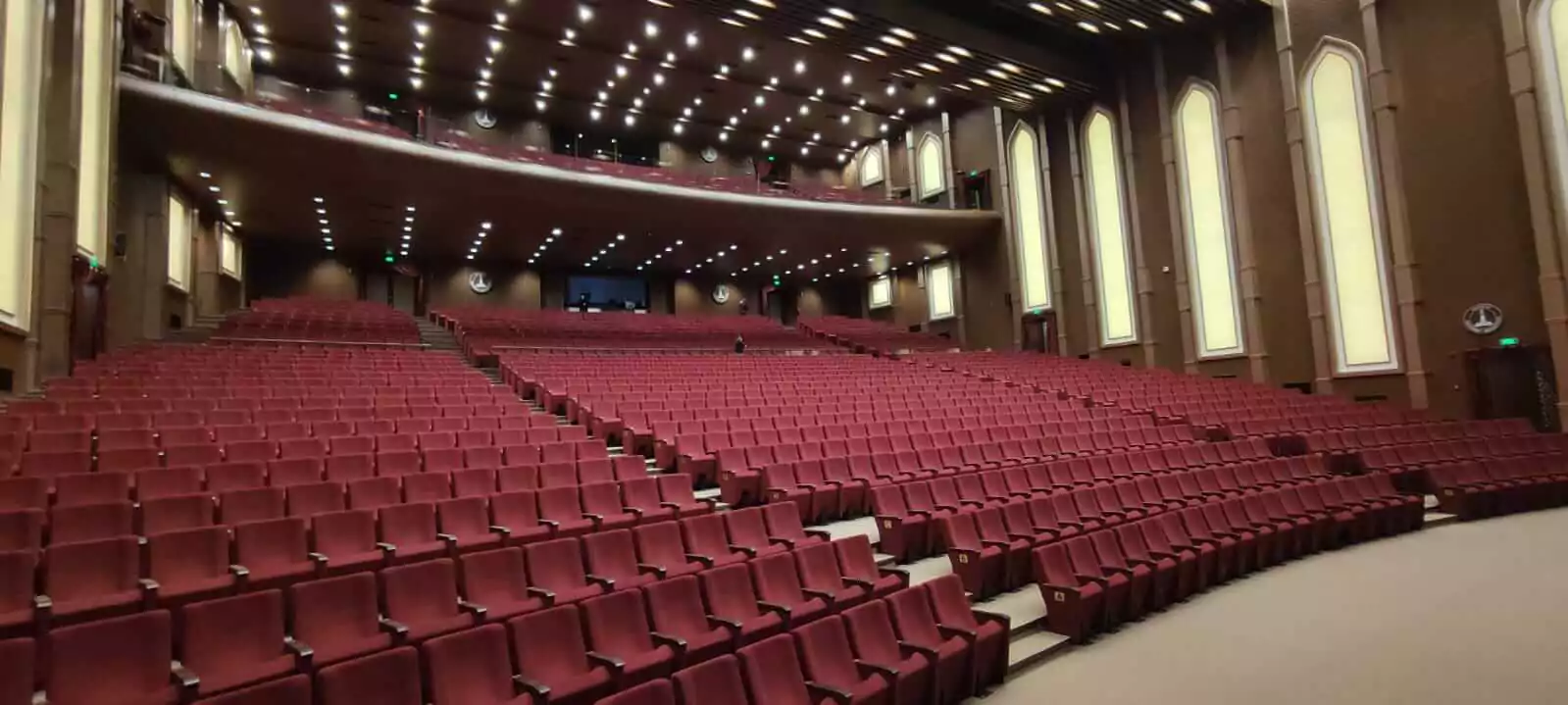 Elevating Conference Experiences
At Simko Seating, our commitment to excellence drives us to design and manufacture conference and auditorium seats that enhance the overall event experience. Our seating solutions are engineered with ergonomic principles in mind, ensuring comfortable and focused seating for extended durations. We prioritize aesthetics as much as functionality, offering seating options that seamlessly blend with the venue's design and ambience.
German Precision and Quality
Recognizing the discerning taste and high standards of German clients, we take pride in delivering seating solutions that reflect precision, durability, and quality. Our products are crafted from superior materials, undergoing rigorous quality checks to meet international standards. Whether it's a corporate conference or a cultural event, Simko Seating guarantees seating solutions that leave a lasting impression.
Tailored Solutions for Every Venue
We understand that each conference hall or auditorium is unique, with specific requirements and design preferences. Simko Seating offers customizable seating options that cater to individual venue needs. From fabric choices to color selections, we allow our customers to curate seating solutions that align with their vision. Our team collaborates closely with clients to ensure a seamless integration of our seating solutions into their spaces.
Environmental Responsibility
Simko Seatsing is committed to sustainability and environmental responsibility. Our manufacturing processes adhere to eco-friendly practices, ensuring minimal impact on the environment. We prioritize the use of recyclable and responsibly sourced materials, reflecting our dedication to creating a better future.
German Market Focus
We recognize the significance of the German market and the country's appreciation for quality and innovation. Simko Seating is dedicated to establishing a strong presence in Germany by offering tailor-made seating solutions that resonate with local preferences and standards. With our German-speaking support team, we aim to provide exceptional service and support to our valued clients in Germany.
Simko Seating is your partner in creating exceptional conference and auditorium experiences. Our premium seating solutions blend comfort, aesthetics, and functionality to elevate your events. With a focus on the German market, we strive to provide seating options that align with the country's renowned quality standards. Contact us today to transform your conference and auditorium spaces into captivating and comfortable environments with Simko Seating.